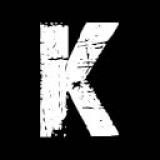 We are now Stocking Pre Ban Assault Weapons from all the manufactures that were banned in the 1989 Assault Weapons Ban. These guns are highly collectable and from some of the best Manufacturers on the planet.
Most of these weapons are directly from Military Plants that also made guns for commercial sale, Thus Real Military Quaility, that is hard to find in many of Today's Manufacturers. Many of these plants are now closed or no longer import anything into the USA.
We are buying them daily, So if You have one you want to turn into cash, Please call me , and we'll see what we can work out.